Misconceptions/First World Problems
Oooh, fuck! I'm dizzy! || After about 6-7 hours of playing SFV and smoking weed - I - I got to first check where top and bottom is again.

Holy, I even slept for a good amount of time already.


Well, first of all - I got to apologize to Anita Sarkeesian for my rough tone. I don't really mean to punch anyone or anything like that. But as for how come I wrote it and how come I kindof even actually might - "justification" - I would call it "the Bully meets Instant Karma Syndrome". She's the Bully and I feel emotionally opressed - to the point where ... offense turns into a part of the feel. Err - ...
I highly doubt it will ever come that far! I seriously do! So - it isn't really a thing - in that sense. Anything else is just blown out of proportions, way too far. So: I'm sorry!


Now to move on with things - ... arr. And this is ... a thing now. I guess. I feel like I'm being provoked to still be mean towards her. Its ... that ... sort of "mental infiltration" ... that, when I try to look for a way out - a defensive position - against this intrusiveness - I ... kindof have to 'punch her out of my mind' - ... and this is where those expressions end if we/you don't want to accept my apology.
Right? Wrong? Good? Bad?
I mean - to seriously apologize we need to mean to change our ways. And what I've come to is now one step further. "Next Level". So, I won't let those words come to me anymore - but whatever has led to those words is still there. Be it me or not. So, because I won't say those things anymore, I now get to look at it - and it is something that 'my apology' cannot ... you know ... 'impact'. I can keep it to myself - and honestly, thats what an apology like that is supposedly about. Like once two children fight and ... hmm. Well - someone has to 'stop' it, by doing or stopping to do something. So I can bring this up - as I did - and further the conflict or just walk away. And that is also somehow consolidating my impression that I'm being Bullied.

And yea - its ... really 'the' word - its, because - thats how it is. Looking at Trump for instance - he is 'that' kind of villain who works by means of intimidation - as these quotes from these "Trump University" Books go - so: Using Willpower to get what you want. And ... Lies are the weapon, sortof. So, sentences like "TRUMP is best" - implied as an 'argument' as to "why Trump is best" - that is ... basically a lie. It doesn't even make sense. It isn't proven anywhere that Trump is best, so - we can be generous and call it a 'claim' or a 'bold claim' - but as argument to the question itself it is more so a 'statement' that means to verify itself, thus excluding the factual permission for a true validation to exist. Hence it is an inherantly false statement 'sampled' as 'the way to go' in convincing others. Further does this advise read to one, that 'Lies are to be nominal' on a fundamental Level of absolute determination. So, not to only use Willpower to wield Lies as a tool to get what you want, but also inherantly setting forth the premise for your stance to be the only valid one.
For a person like that to succeed, what would it take? It is for instance - Donald Trump himself basically forms that image - gets hard to actually believe that there is even just 'one' human-to-human instance of interaction where these guidelines aren't active to him. It basically implies the perpetuation of a lie based on people that either believe it or support it. While this can perfectually work on an entirely mutual/consensual basis, the question is: What happens if one were to feel betrayed, or 'gets' betrayed. And betrayal ... . Well.
We get to Bullying when these things have gotten out of hand - and people with less power are effectively 'beaten' into submission. When now in simpler terms these Lies are being used to create a social imbalance against someone. We can there for instance examine the 'ban of transgender people from the US Military'. Is this a Lie? Well, no - it ... basically isn't. It 'can't' be. It would be weird if it now somehow however 'could' be. [mind bending joke]. It is an action, lets put it that way - as so within an Authoritarian hierarchy. Thats ... the Military. I would argue that in an enlightened community, fighters choose their own leaders. And so it basically makes sense to diversify Democracy ... into that direction, ... but I digress. Its probably good the way it is - kindof. But something ... .
This action however created social imbalance - as we heard even within the Pentagon - ... and while all that it does is to create some polarization in the crowd, the balance of reflections on it would then be where the Lieing would effectively be at. If it were there.


However - next on the list are intentions. We don't know them, but - when on the other end implying some democracy into the Military, we had something of a ... 'social value' getting questioned, ... yet in an imperative manner. So, ask yourself - would a democratic leader do that? Has there ever been something similar before? What is right?


So there is this excuse: "Medical Costs" - but on the other end: Weren't it ... someone elses decisions? Unless really really critical? Hmm ... where do I get that from?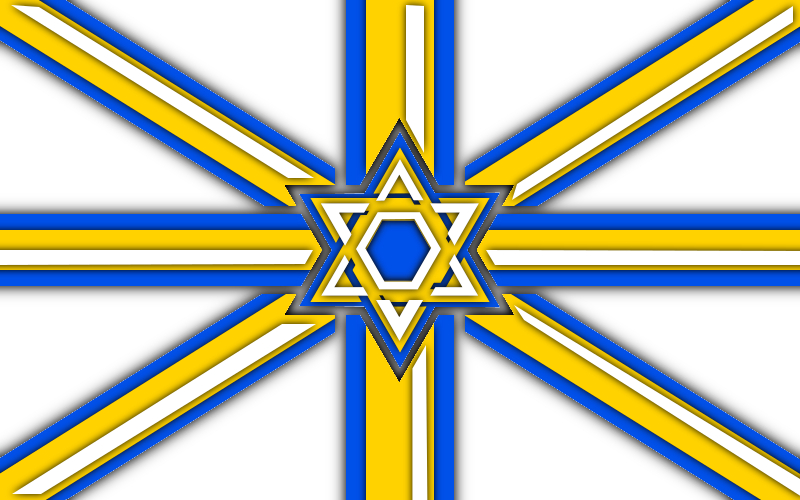 As though there were some invisible rule book that said: This is fair in this regard. Similarly we could dip into gaming and get some 'gamer cred score' - like trophies earned over hours played, or hours played on 'gencre'/plattform badoozle, ... - ... I mean, ... *cracking* ... so, then we have to apply Anitas criticism onto the types of Games she's playing - ... ... ... let that sink in.

Uhm, ... 'likes to play'.

And if all she does when playing Hitman is killing the female NPCs, ... well ... phew ... I don't know.



Secondly: "The easiest" thing to do should be to unite the gamers. I mean - there is this thing that devides us - lets say. And ... if we're guilty of one thing, it is that we are gamers. Well - look at "the Internet". How has it all started? YouTube was a platform for us to ... 'be' in. From the isolation of our own rooms where we enjoyed our hobby, some of us at least, we have found a space to connect with others of 'the same kind'. A.k.a.: 'Gamers'. Kids who grew up with Video Games.

I think we can say that nobody who grew up with Video Games and still enjoys gaming wants to have that somehow getting stripped off. But so, ... if we were to lay hand on the term and drag it down into some specific direction, ... some can no longer agree with it. So, for that lets say that those who grew up with Video Games and still do love gaming, ... are 'Core Gamers'. Those who are in the public - they used to entertain us. We lived our lives - turned into YouTube every once in a while, played Games - and called it a life. Or not? They are however those who 'did' something ... about their passions. Or is it all just a cash grab? Well - I believe, there is something else to it. Someone who doesn't connect with the gamers, ... won't get much of an intimate response. I mean - on that gaming level, where intimacy is "gamer-bro/sis"-ness. I mean, ... to me there is Total Biscuit and Day[9] who used to be something I regularly watched to keep myself up to date; On both: Games and Starcraft 2. I may have had something of a bias towards gaming at that point; But on the other end I have generally played a lot of good games. If I saw something that interested me and I could efford it ... I got it. HumbleBundle being a great source.

Console Gaming is different.

So - I've vastly been a PC player during that time. W.o.W., Minecraft, Starcraft 2 and Street Fighter 4 - were so what I used to play. In that kind of order. Those were the big ones. And now I have a Console. I thought a PS4 was a better choice than investing into an equivalent PC, ... that was the end of 2015 ..., and honestly, ... I think mostly because I was/am Internet shy.
I'm comfortable with my Netbook - prefer to have it unplugged - while turning on the console then and then. It is now basically my window into the world.

I however don't feel as connected as I ... would or might hope to be. But - in the premise you may read why I think that Console Gaming ... should be in the focus here. At this point, lets get back ... well, how to put it? Microsofts idea? Microsofts attempt at ripping me/us off? What I propose is something like a Single-User ID. Which - ... would mean - something like a Folder to function as 'social link' - to ones self - as something like a Telephone Number - as general communications node; Err ... well - where I sense there is ... ... some reasonable concern - that this is something like Twitter. But on the Console I still feel somehow disabled to engage with others - and the big problem is that the YouTube app doesn't have any social features. And in the way I'm setup - I'm ... not used to using my phone. I'm consciously - sortof capped off of it. Lol. I mean, I do about something that I technically could circumvent by simply using my phone properly, ... but when it gets to what I would want my phone to be - ..., well, we also do sortof get to ideas that wouldn't be new to some of you at least.

Maybe ... e-mail? E-mail based login system?

But yea, well - what I mean is a communications system. It starts within my Operating System Ideas/Designs, while - each device would ... or type of device ... would - Apple Style - make a different use of whats available. On the PS4 for instance ... aside of there being possibly much more we could add ... that might be something as a messenging app; Pretty much like the 'type in text' overlay. With something of a solid USB hub and genuine keyboard and mouse support - I might have something of an Organizer attached to it - which I would want to somehow sync up with my phone. This in my own oppinion would most reliably work through some online cloud that I trust - and thats really where the crux is at, isn't it?

To not dive too deeply into tech paranoia and issues and stuff, ... but on board of my messenger app I might have 'the specific' "number" of my phone stored - and I want to send it there where I have an inbox for stuff from my PS4 - and if my phone were secure from executing bullshit, ... I might feel the upside of the convenience of (semi) automated stuff.


Now, in concerns to consoles - I will make a proposal. We need to communicate with Artists, to somehow establish something of a Standard in terms of ... Graphical Fidelity. Taking some specific style that Artists feel comfortable with - on the higher end of things - like, ... Street Fighter Vs Model Quality. Next we need some tech frame wherein we can make adequate usage of that modelspace - without the console getting too loud. Well - I think, this is ... how it is. Building a new box whenever the advance is ... strong enough. "P.C."s will always be ahead of that - yet next to that we 'should' have Consoles and also something minimalistic. PCs are just where its at. Modular Hardware ... to some maxed out extent to a broadened consumer base.
Minimalism however opens up as the advantages on the PC front really don't matter at the 'pragmatic' end of using a Computer. So, Office PC. Technically this is all about 'Software Driven evolution' however. Software fulfills the needs in terms of access functionality - in terms of a network. The device ... resembles the software or way around ... basically it doesn't matter.

So - I want to use my Console like a PC? And now I'm bitching about that I haven't bought a PC instead? Hmm, ... good point!

I see, more and more, how thinking about my idea leads to what the X-Box One was firstly presented to us as - and what felt wrong to me mostly was that I had nothing to do with it. And for how I would go about it, the thing is that first of all: Software. If we know the Software that we are going to put onto our devices - we have some level of 'homebrew security'. And this is really the crux of what I want, security wise; That now certain security standards are effectively 'chaotic' because - the user can fiddle with them. Well - where, ... practical. Thats mostly on the private end, OK - but in essence all that "my" Operating System needs are some standards of communication. How the System Operates them were up to the user.
This would also allow 'the 'Tech Genious'' to have something like ... a more reasonable access to software shenanigans. But at some point this is also a matter of trust in the hardware manifacturer. However.

I think its far to see how we want some level of transparency before engaging ... into something as significant as ... that shift into dependency.


Anyway - to move on to Street Fighter V - I mean, ... there are some things I have to tell you about it.

First of all, there are a bunch of things it does right, in my oppinion - and the main reason why I support it is because Capcom at this point still entertains my trust - sotospeak - in that my money will be put to good use, leading up to something I want.
And the same goes for Destiny.
That doesn't say I fully agree with them or their actions - and yes, at that point ... it does come down to my hope that I'm not getting disappointed. So, I do have hope after all. And maybe the problem is 'what' I trust in?

Well, I won't blindfoldedly buy any product that has Capcom or Sony or Activision slapped onto it - but I'm realistic enough to see that if there's something I want to live on, I want it to somehow have the money to do so. And thats why we're told not to buy into things ... because, we also want those things that we don't want to live on to die. But what would it be?

To me - this whole thing wasn't ever really a thing before the X-Box Ones reveal. Except that negative sentiment towards certain practices, prominently including Capcom, has been around. What Capcom did is that they locked some Characters on Disk behind a paywall, on Street Fighter X Tekken; While on another Note did Capcom arguably not do that well financially. And so there was this apparent cycle of Doom ... as Capcom failed to provide what players wanted, seemingly incapable of doing so. The way it gets to me is that there are some gamers - well - I basically want to distanciate myself from. We see good examples - and we see bad ones.

Whatever that may be.

I mean - if Destiny 2 is any good we Guardians can slap ourselves on the back, ... to see it having come that far. But for some reason I ... now have an older idea of mine on my mind. The idea was something like a First Person Beat'Em up, ... so, something like Halo meets Street Fighter/Smash Brothers. ... So, Overwatch with Street Fighter mechanics and item Pickups, ranging from weapons to vehecles.

It sounds stupid when putting it ... as from the ground up like a 1v1 hand-to-hand scenario and rationalizing that some other dude would simply run around with a Gun all time, ... but actually takes on a totally different shape when putting it into Destiny Gameplay. The point is that hand-to-hand combat does occur there ... but the big question so is how to implement the controls to anything beyond "slap spamming". Noobs!

But something like a throw option ... that ... that was the idea I had as it merged into the Destiny point of view. Well - ... so, where's the point?

I don't know - but I basically thought: "Ryu in Destiny" - and ... well, like a Super. This means, one would need the ability to block to defend against his Tatsus, ... like, ... press back. Then the first impulse were the x and square button ... for punch and kick ... like the grab itself. But X is jump. So, this is really just an extremely weird idea at this point, ... but well, I ... it went on. Think about the Super Bar of Destiny as the EX Bar in Street Fighter. So - having gameplay based on Meter Building. Like, ... getting on to charged shots. Also - at this point it would make further sense to think of implementing an evade function. Like - how often do you see it coming and you wished you had something ... like a Shadestep? So, Destiny 2 - basically is setup perfectly for that. I mean - the Class has one class ability, a jump and a grenade mod, and then two categories: Normal and Super - lets just say. Base Mod and Super Mod. So here we find the shade-step, while - if we said that evasion were more fundamental to everyone - then we had up-the-ante on what a shade-step is. I would think of something like Cammies ... "command throw" or Nashes Teleport. As so the idea of a throw were that if "not countered", one would be setup for being a target. So, warlocks ... ... might love this. Jump in, smash, grab, ... quick-draw, bam, bam. Or something like that.

Instead of Jumps we might so have a ... basic moveset. A 'style'. So - all of that ... lets first of all not think of any classes outside of ... the abilities we have.
Or, lets think of classes as what impacts how certain aspects function. Like, which ... leads to gains that involve drawbacks. So - here we get to balance through imbalance - where now 'highly effective' abilities are gained, but have to be separated to avoid some ... inconveniences. So, to get access to more effective agility functions, one has to suffer durability, ... or something. So, lets just - ignore that for the time being.
Or, ... lets think of it ... as with Dark Souls weaponry. To use weapons one needs certain skills, ... and how evolved that skill is further determines its 'scaling' to various degrees.

So what have we? Backdash, side-dash, forward-dash - to grab. Or, punch to engage combat. That only meant that ones inputs changed - lets say. So - 'power weapon' skill. That has to be a thing.

But so has 'jump' got to become more than just ... one out of three, out of three. I used to think of it as a 'set amount of energy' - as to the point of 'exhausing' some while button is pressed. So, instead of breaking the jump when pressing jump again, releasing it is the break. So the hunter could be this fast and agile character, where the hunter gets boosted really fast while he holds that button. But so, as an 'up' jump. He then has this jump that allowed him to control the direction into which to jump better, ... while a really agile Hunter should basically become able to jump like, sidewards. The thing is that the Hunters amounts of jumps would depend on how long he holds the button, ... and on the base this idea doesn't really favour angled jumps far beyond as much as ... 45 degrees maybe. But, double tapping adds a new dimension to that. Well ... ... nah - wait ... .. uh, ... . The warlock on the other hand - thats a different story. The Warlock doesn't jump as much as he - floats, so yea - thats his thing; And the focus is on rather 'omnidirectional' movement. We might also speak of something like 'super momentum'. So, with a set amount of energy the warlock ... would end up slower ... ? I mean - how ... to do the math?
Well, the Warlock basically floats based on his momentum. So, when the upward momentum is the highest - then jumping leads to the highest end result. When decending, the Warlock can accellerate that. So, what the hunter uses during a short amount of time, carries the warlock all along. Sortof? Well, it sortof tosses the whole idea of 'how many jumps' and so over board, ... errr.
At any rate would something have to come in that kindof levels the extra abilities added to each specific function. So, using one EX bar for some Momentum boost.
An idea for aim-assist: When evading and pressing aim - and the view is steered into the right direction, auto-aim could get enabled in that it will center to the point where the head of the opponent was at at the time 'aim' got pressed. So, some aiming still has to be done but it helps navigating through fiddly scenarios ... maybe.


So, ... in essence we here have a 'skill' - lets call it 'boost' - and lets move away from the 'hold button' perspective - and one would need a certain score to master it to certain degrees. So there are all those 'desirable features' - but I don't have to solve that now. Instead - I want to look at Loadouts.

Loadouts have to be present. I want something of a Wardrobe for given types of play; And have all those things I put there 'as' a separate inventory. So a loadout refers to an item in this separate inventory, ... and anything that a loadout requires is in there. And something of a Trophy Room would be nice. So, some space of inventory for Nostalgia items. And so for the sake of useless stuff in video games: Decoration farming.

Loadouts come with ability sets ... so, in Terms of Destiny: "my three Sub-classes". Per Archetype? Well - the point from where Destiny is coming, from my point of view, the matter of Archetypes is one of rudimentary functionality. So, it isn't as within an RPG that the 'final product' is a matter of creativity, ... but constructed towards a purpose.

"Introducing: Sprint and a modern type of MMORPG Fantasy"


The thing with sprint is the following: At some point in an epic Sci-Fi Fantasy RPG we want to traverse grand scenery, but we also want some capacity of traversing it conveniently. In Dark Souls manner we once would like to enjoy the Gameplay of making it through to the other side, ... but still - we eventually want to be able to cover larger grounds faster.

So, meet "exotic raid reward": X. What does it do? Well - the idea for me was to first take a 'super sprint' - and have it be based on some resource. So - X can be either of a range of things, ... but one can only have one of it at all time. So, X has the capacity, once equipped, of modifying something. The gameplay in this is so - that once you have said item, you have access to a further range of abilities. So, one is playing in a different League. This in that term is "overpowered Gear" - and it opens up to a different Meta of Gameplay. So anyone who starts playing the game will, in order to move on - first have to aquire 'that thing'. Well - classic, Raid logic. And eventually the tech gets normalized and in the next Season everyone can have it. Ultimately there is however a 'high end' PvP scenario - or also - at which point flexibility and coherency, ... thats really the sweet and sour of Destiny. But so - theres something like: In order to use a handcannon properly, one will require gloves with faster reload on handcannons. Else its just painfull. So at that point I will customize my gear to the point where I can use Handcannons - and so that is 'one' slot on my gloves taken. Next there so far has been a 'grenade/hand-to-hand' duality, ... where I would go with 'hand-to-hand'. In this idea, the 'loot' system were focussed around those perks. If we could remove a perk from an item, or all of them (and sell those that we don't need) - or only rarely find equipment 'with' a perk, ... well. Don't tell me that people wouldn't be farming for something just for the looks of it!
Further - I noticed that ... Destiny is dumb. I mean - by selecting what "Bonus Ammo" perks I choose to have on my Armor I kindof say which weapons I 'basically' want to use - ... but by Dumb I mean, ... its ... not super convenient. Well - so, at the end of 'my' stupidity we have, ... a perfectly mod-driven loadout. So, everything were 'tailored' into the gear, ... and maybe 'armor craftsmaship' could become a secondary/passive skill in some sense of 'quality' - based on the gameplay related levelling mechanics. So, how many perks one can integrate into something. And then some material a.k.a. "L2P" costs integrated into that.
For sake of fairness - we kindof get back to the same issue as with jumping. How much firepower per bullet is adequate? On which modes? What differenciates a handcannon from an auto rifle?

But lets say that I needed to 'mod' my gear in order to use some certain power-weapon, and lets say that were associated to some cost - we need it to satisfy certain expectations. One of those costs might be - weapon quality. So in the idea that a weapon that is sloppily patched together doesn't really meet the highest of expectations; But by the end we want to have our own set of super-weapons that adequately fit our playstyle.

So we work for something that we then can get, ... while in essence I would so think of taking 'weapon A', while stat-wise eventually forging it into 'weapon B's direction - where 'upgrades' came in form of an increase in 'efficiency'. End Game Equip is simply: 100%. And thats what'd make the difference between a year 1 and a year 2 gamer. The year 1 dude has his efficiency maxed out again. Maybe some impairment at first when upgrading to a newer component?

So, whats the Crucible compared to Iron Banner? In the Crucible everything is allowed. Its just ... the raw diversity. During Iron Banner we would combat on a 'discipline' focussed competition; And some might specialize on the one above the other.

And Trials of Osiris? Well - thats where the two were to collide.

So, what is weapon diversity about? I had a funny idea: Its about compensating for a preference. The highest rate of fire or the highest burst damage? Either a linear degradation of the opponents health bar or a series of precise shots?
Clearly the 'I stare you to death' weapon would be the most OP thing right? Zero recoil, perfect stability, ... so just aim and shoot! But once the enemy flinches there's a subtraction - while with care the handcannon guy might land all shots - and ... ends up winning.
Naturally, we would argue, should someone who got hit by a handcannon flinch more than someone hit by that mosquito shooter. Or ... water gun. Where something like a charged shot might cause some extra shake-up. Or would.


I mean - its either or. There isn't a clear 'better than'. Except we force some sort of type-specific bias into the whole thing. Lets say. Recoil? Impact?



But well, lets move on to the Street Fighter thing. Something that SFV kindof does well is its internal 'Fighter ID' System. its kindof executed shittily - but the ID serves well as a profile; Which is now where I think: Wouldn't it be cool to fit that into the Messenger thingy? Not for everyone - sure, and first of all: It doesn't need to be anywhere outside of the game, right? Kindof. I mean - its within Street Fighter something like twitter, just with replays of fights rather than tweets. And thats really what it is mostly good for, ... watching replays. And I don't really use it either.
But as a yield from my fandom for the franchise - I had an idea, or a thought - the idea of a ... fighter profile, pretty much like that, ... and basically a tiered 'favourites' segment. So - first SF II, then Turbo, then Super, then Alpha, then third Strike, then 4 and now 5. 'The' definitive Street Fighter would at some point have everyone available - lets just say - but first there would be some base capable of sustaining anything like that.
With an adequate base we might see certain things grow more and more together - as there were a broader base of acknowledged standards; So, graphically at least were - the simplest thing.

Lets say.


If we then for instance can have something of a general purpose engine - loading in and out of 'certain' games wouldn't be a matter of launching a game but setting up said engine ... which were optimized for certain purposes. We might at some point be looking forward to hacks like ... playing Destiny in Dark Souls.

And I wonder - how would Dark Souls vs Destiny PvP look like? For that - we could either imagine a 1:1 translation - so the DS3 player plays with target-lock - or we needed to translate Dark Souls into Destiny. For that, ... we would have to do that to some things. So, how weapons and their powers work.

On some end we might find certain overlaps between different genres - and find hybrid e-sports to emerge; Like, we might at some point find a MOBA discipline in ego shooters. At these instances we might end up having different games - of course, so - either as emerging from a merging or as silly idea by random people. Giving things some plattform of exchange without locking out any creative potential is the challenge - and in general I think we can separate environmental functionality from input mechanics here. But then there is the stuff in between - which can't really be guaranteed to fit with something else.


Challenging!



But how about importing Minecraft stages into an Ego shooter? As map ...



---
But I almost forgot ...
Misconceptions. Was I honest enough about my Depression?

Well - it is true that the hope of being Female is ... one of those things that feels right. And that is the thing - I guess. I have a hope that I personally block myself from, ... where now at the other side there are those questions. Couldn't it be this? Or couldn't it be that? Which basically supports me for as long as I let it to. So, whether or not I'm lieing to myself, ... thats a question I can finally only answer myself, in response to myself. ... and so I have my feelings!



---
Pro 'United World'
CNS.2017.07.29|18:33

(Because first world problems are the final ones!)